HoudiniEsq 2.0 build 180 introduces multitasking to the environment via pinned entries. Jumping between projects and tasks has never been easier. Pin important form data to your desktop for easy reference or comparison later. Copy data contained in your forms to your clipboard into a reusable form with just a click. Assessing and working with your data has never been easier.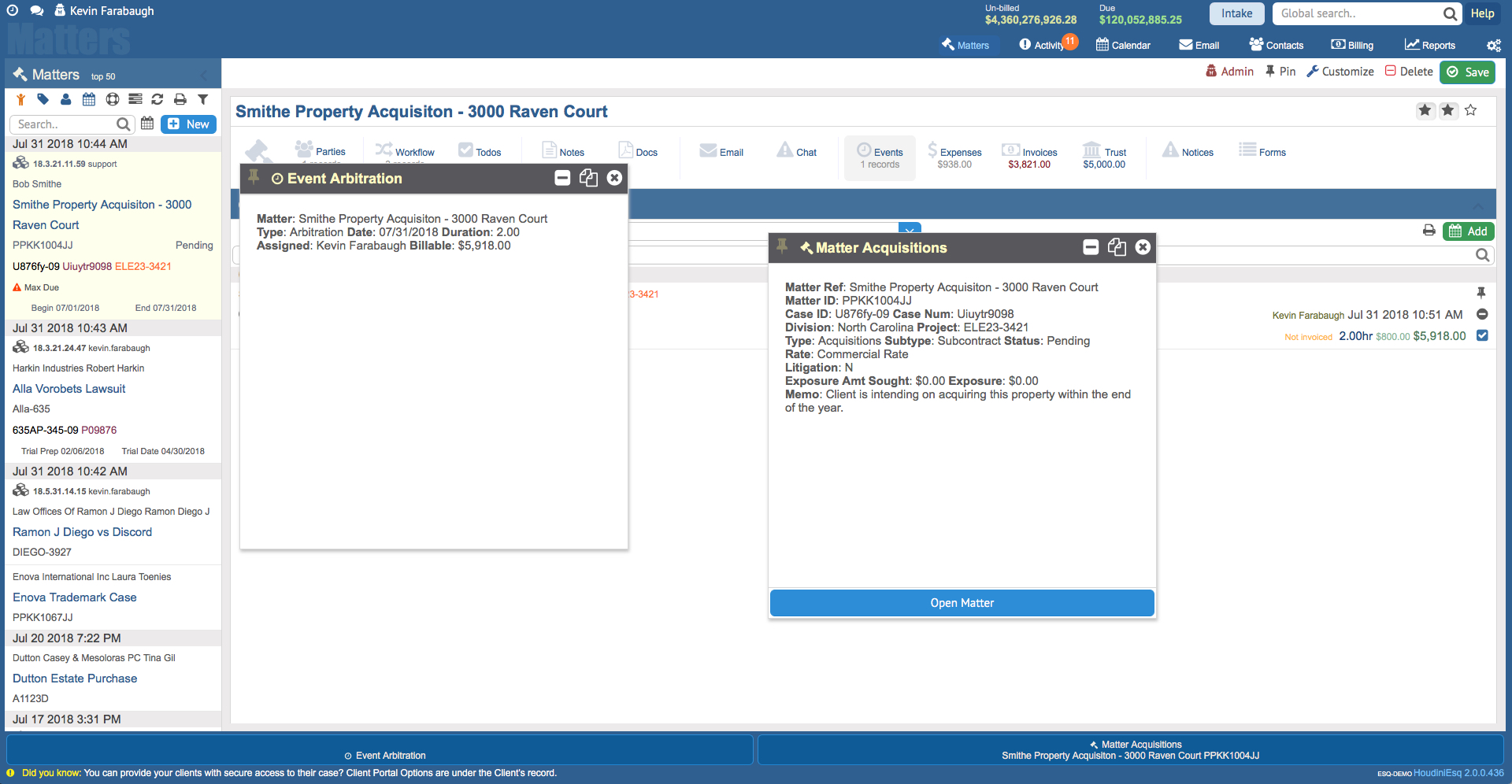 To use the multitasking feature, simply open any record in HoudiniEsq. This includes Events, Notes, Matters and Todos. You will notice a pin icon at the top right of the record. Clicking this icon will pin form's critical information to your desktop in a list at the bottom of the screen.This list can be seen from anywhere in the application, and you can pin as many active records as necessary.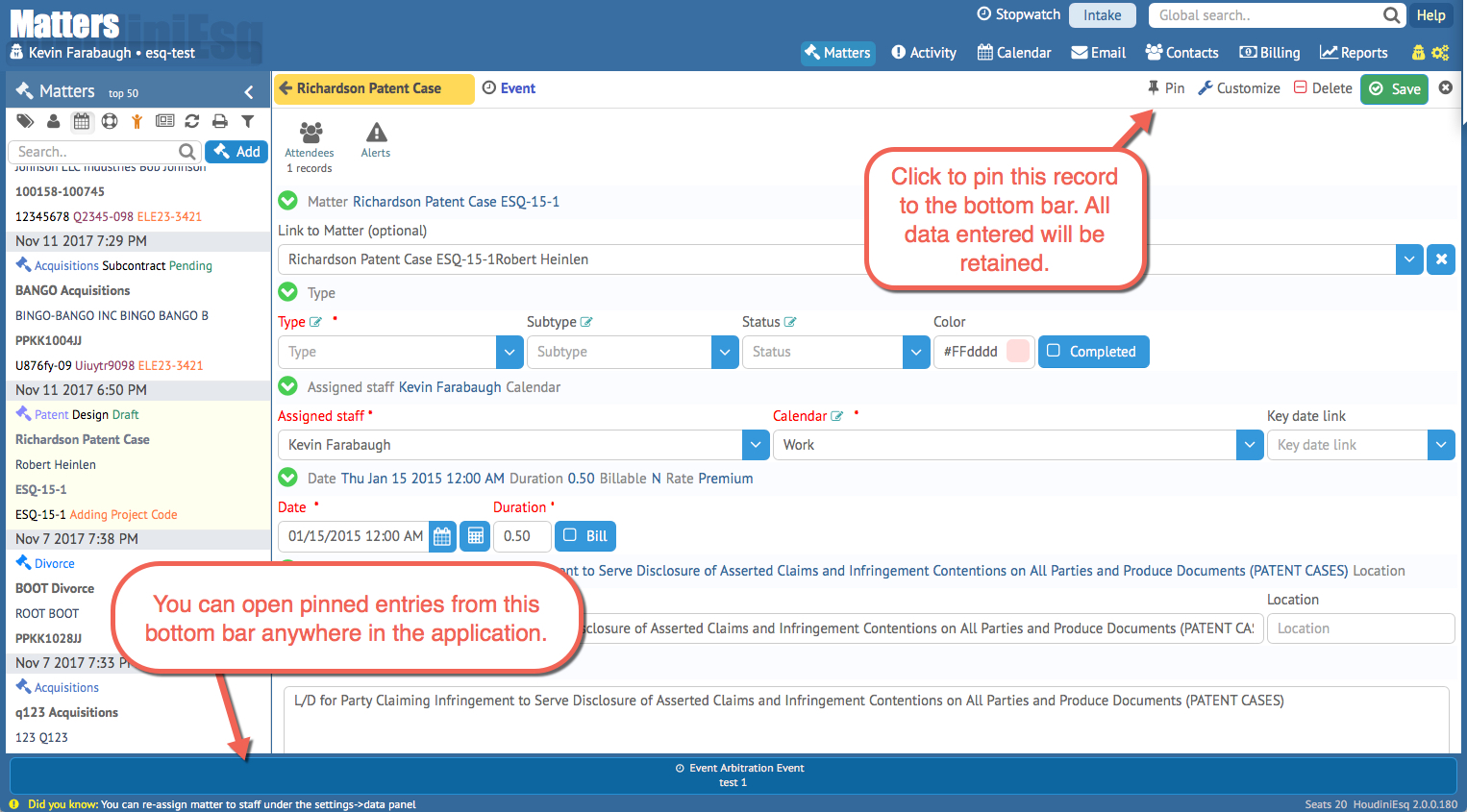 To access your pinned records, simply click on one from the list at the bottom of the screen. This will open a preview of the pinned record, which can be dragged with your mouse anywhere you wish on the screen, even while working on other entries.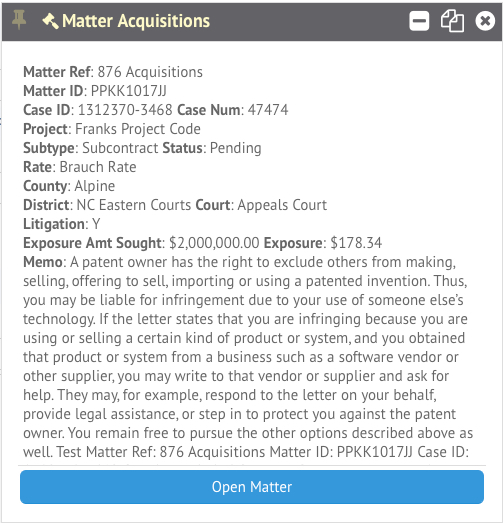 All text in this preview window can be copied and pasted to any open record as well. Simply click on the Copy to Clipboard icon in the top right of the preview window.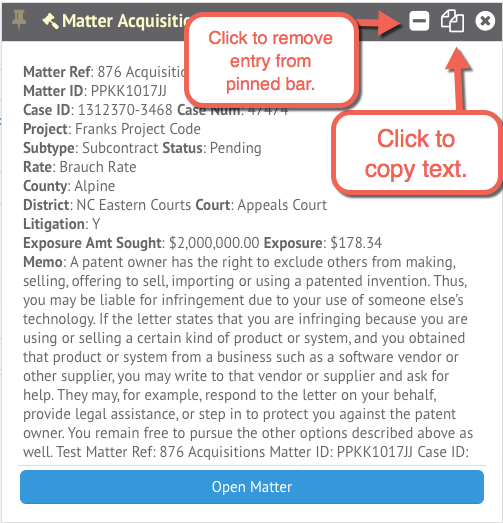 To remove the pinned entry from the list, click the [-] icon. Note, this will only remove the record from the pinned entires list at the bottom, and will not delete the record. To simply close the preview window, click the (X) button at the top right.
Additionally, certain entries (such as Matters) can be directly opened from the preview window using the "Open" button at the bottom. This will open the record so you can change it. You can use the multitasking bar to easily swap between open cases without forgetting which one you were working on before.