Before adding any Types, Subtypes or Status Codes please review this article on best practices for classifying data.
Virtually any standard Dropdown field can be modified in HoudiniEsq quickly and effectively to contain any selection values you wish. This can be done on Matters, Events, Contacts, Related Parties, Documents and more. The indicator that this can be done is noted below. Note: Admin access is required to use this feature.

In this example we are going to add a Matter Type. Enter the value you want to add into the field, and press Return. You can also select a current value and press Return to edit or delete the value already in place.

After pressing Return, you will see a pop-up window allowing you to finalize your changes. To do so, click the Check Mark button as noted below.

You can also use this feature to change the color of an Event on the Calendar, or a Matter Type on the Matter Dashboard. The Color section will have a selectable color palette you can edit the value in as shown below.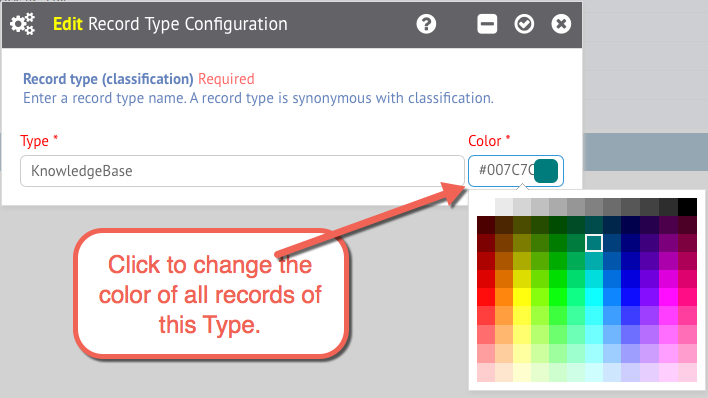 Your value will be added to the list in the dropdown field, and can be selected immediately.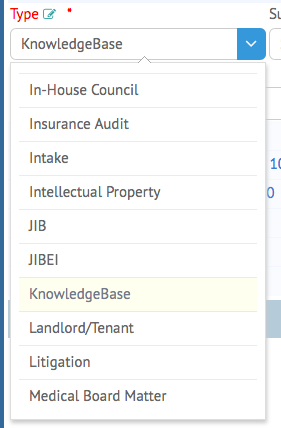 Please note that this change is global, meaning that if you change a Matter Type, or Contact Type, all records of that Type will be affected.