The Matter Member Assignment Utility allows you to quickly add or replace Staff on any Matter in HoudiniEsq. Using Staff, Matter Reference or an associated Contact as a filter, you can quickly ensure that any user can access a case's information. Conversely, you can now easily transfer access of Matter information from one Staff to another with a few clicks, saving time in the process.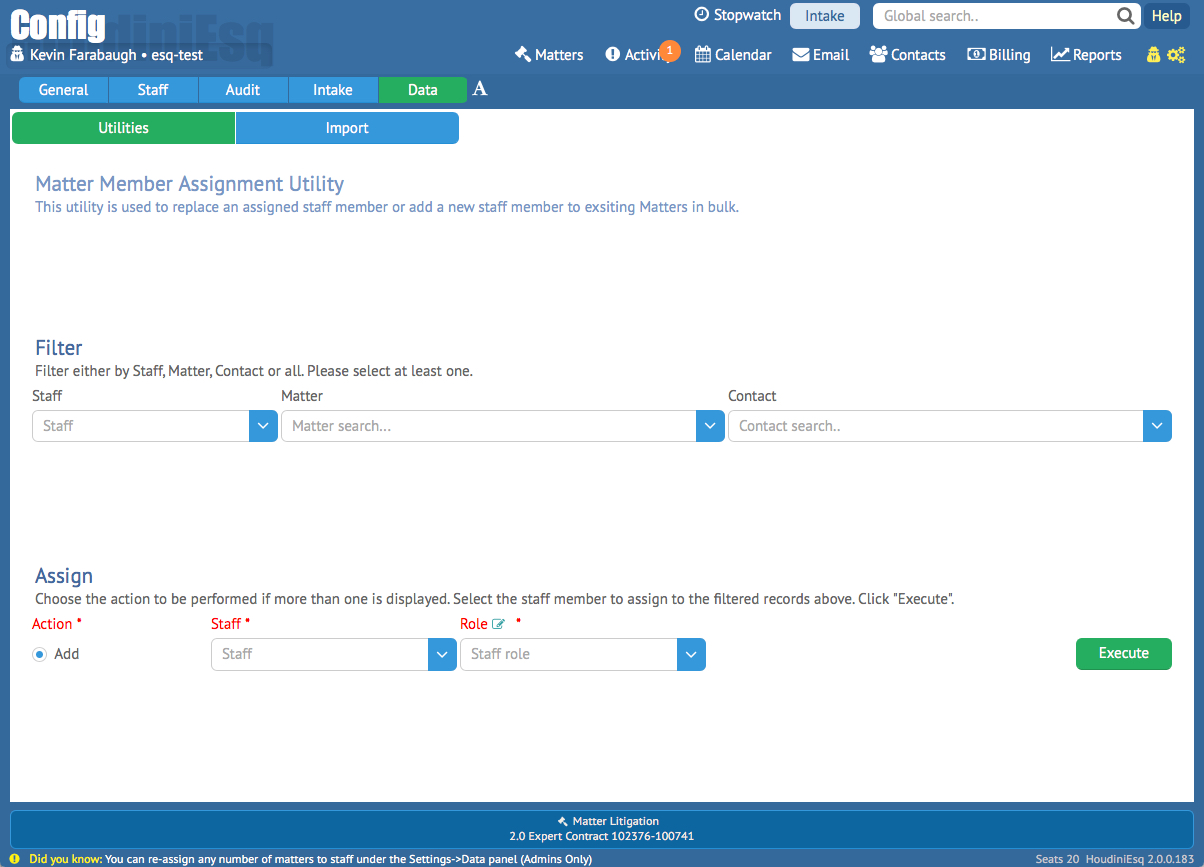 To access this feature, you must be assigned to the  Admin staff group. Click the gear icon at the top right of the interface to access the Settings Dashboard. Then, select the "Data" tab. The Matter Assignment Utility will be accessible under the "Utilities" tab.

First, we will need to add filters to determine which Matters we are assigning Staff on. You can select all Matters by a specific Staff, or all Matters including a specific Contact. Alternate, you can select a single Matter to assign or re-assign Staff to as well. You can combine these filters to include more records in your assignment.

Next, select whether you want to Add or Replace Staff on the targeted records. Then, select a Staff member and their role. Click Execute to commit the assignment.

If you are Adding a Staff member, they will be added to the Matter Member list with the selected Role. If Replace is selected, HoudiniEsq will swap the Staff member selected in the filter above with the select Staff from this section in the designated role.