In HoudiniEsq 2.0, much like the previous rendition, all Events which you have access to can be accessed from the Calendar, regardless of the Matter they are associated with. The Calendar is a great way to view all activity your firm is currently associated with.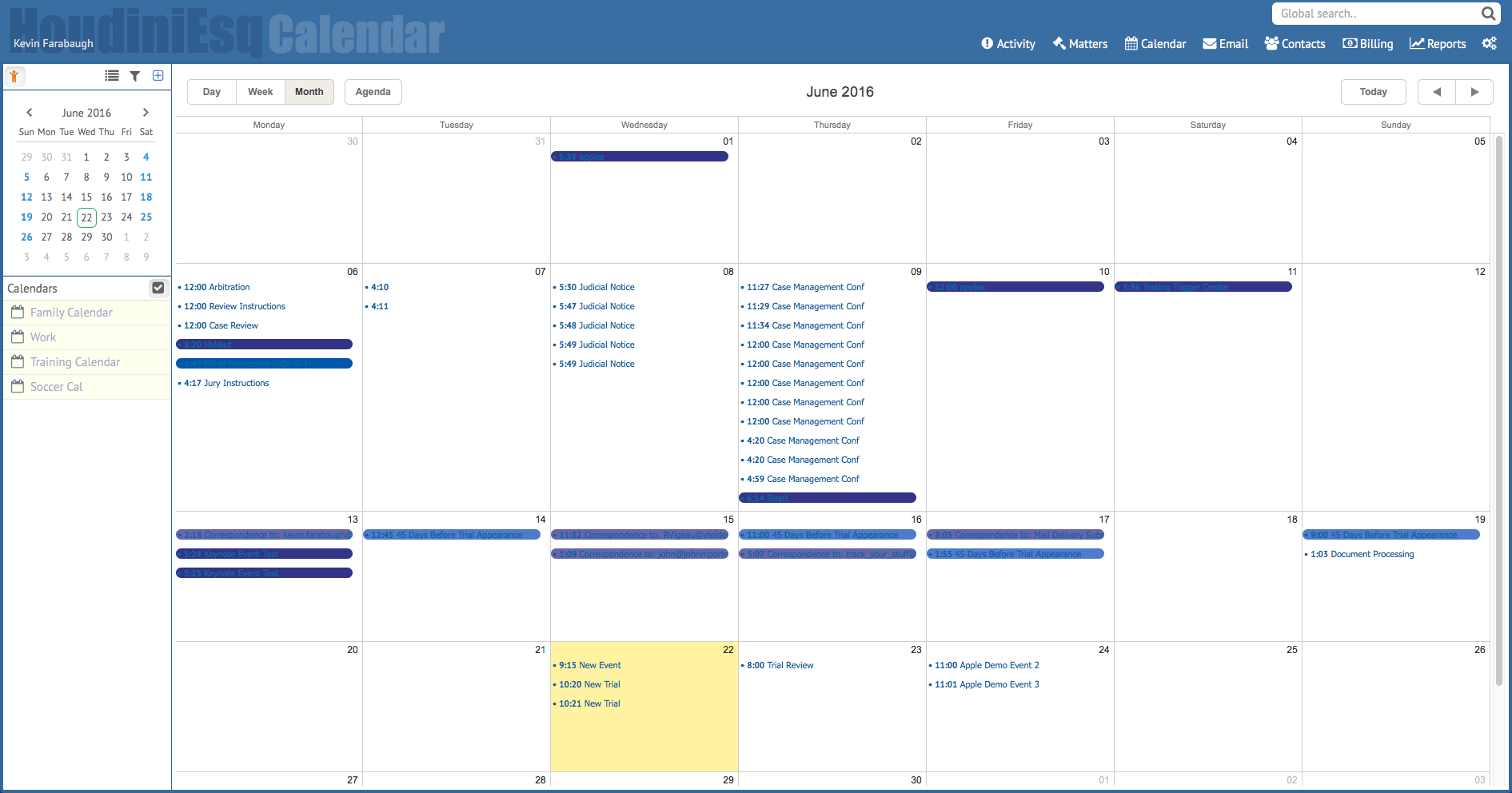 The Calendar view operates very similar to the Calendar in HoudiniEsq Classic. You have your typical Day, Week, and Month views as well as an Agenda view, which will display all current and upcoming items in a list format. These views can be toggled with the controls at the top left of the form. Below is an example of the Week view.

You can reschedule any event on the calendar by simply dragging it (hold down left mouse on the event and move it) to a different day or time. You can also click the bars at the bottom of the event to extend or shorten the event time.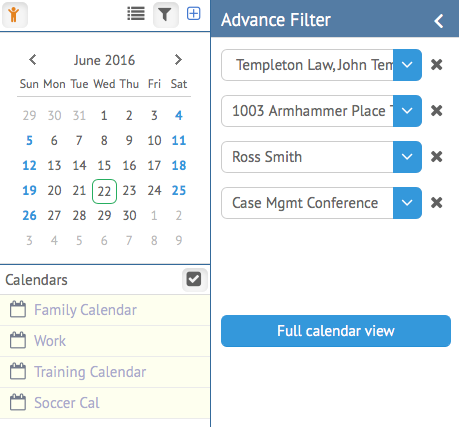 Double clicking a timeslot in the Day view will also allow you to create a new Event record as well. You can modify information for any specific Event on the current calendar by double clicking that Event as well.