STOP!

If you are having issues with HoudiniEsq,
uninstalling the program and reinstalling should be your last ditch effort
. Doing so will result in data loss unless a backup of the program folder has been made previously. Additionally, many issues can be fixed either through the other articles available in the Troubleshooting section of this Knowledgebase, or
by contacting support directly.
If you are still having issues after taking these steps or are directed to do so by a LogicBit staff member, follow the steps below.
1. REMOVE DEPENDENCIES

Windows:
In Task Manager, find the OpenOffice process (soffice.exe or soffice.bin in Windows 7) and End Process. Note: You may need to click "Show all processes from all users" at the bottom.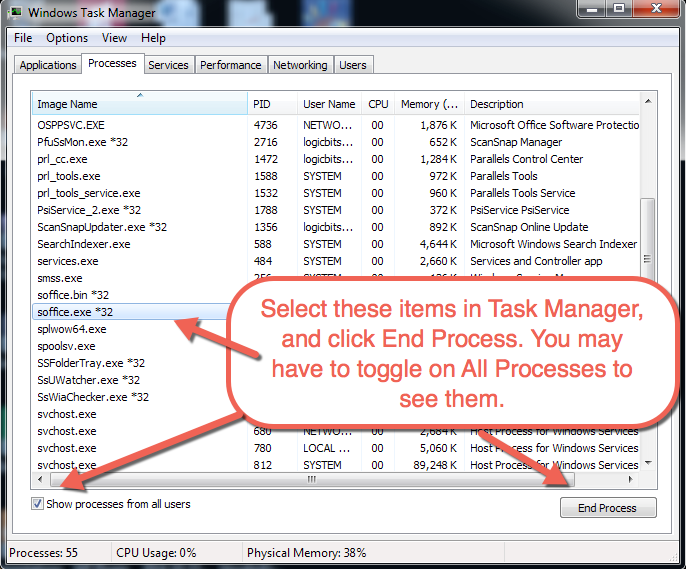 OSX:
Close the OpenOffice program in your dock bar.
Additionally, you will need to delete the "HoudiniEsq" folder under /Library/StartupItems/

2. REMOVE APPLICATION FOLDER
Windows:
Delete the HoudiniEsq folder in your C drive under Program Files (x86).
OSX:
Delete the HoudiniEsq folder in your Applications folder.
3. REMOVE THE SERVICE
Windows:
Go to your start menu and search for "cmd", then right click and select Run As Admin.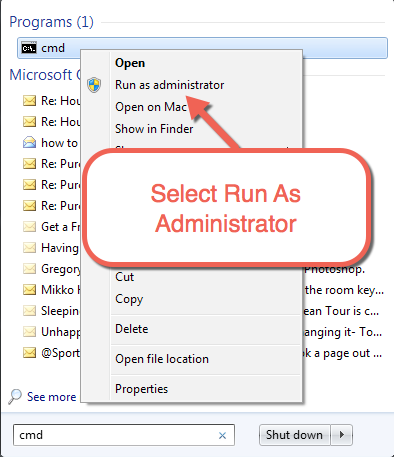 Enter the following command and press Enter:
"sc delete HoudiniESQ"
OSX:
Stop the Java process listed under Activity Monitor. You may need to switch your View at the top to "All Processes" to find it.
(Activity Monitor is located under Applications/Utility)