HoudiniEsq 2.0 brings back a much-loved aspect of the original 1.x interface, the Stopwatch. The Stopwatch will allow you to multi-task in the HoudiniEsq system while still recording your time. You can start, pause and clear up to 5 Stopwatch timers at any time, and use the recorded time to create an Event record.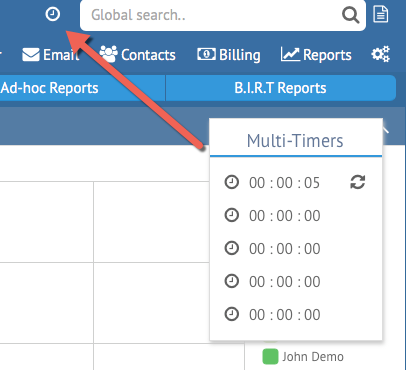 It can be found at the top-right of the screen, near the Advanced Search. Clicking the icon at the left will open the Multi-Timer. From here, clicking the clock icons next to each of the timers will start that respective timer, and clicking the Refresh icon to the right while it is running will clear the current value.

Clicking the left icon again while any of the Stopwatch values are running will pause the respective timer,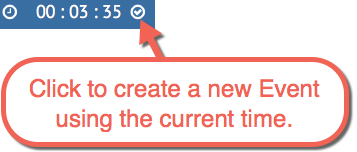 When paused, the Stopwatch's Refresh button will change to a checkmark. Depending on your color settings, this icon may also change to a green color. This will allow you to create a new Event using that Stopwatch value as the Duration of the Event.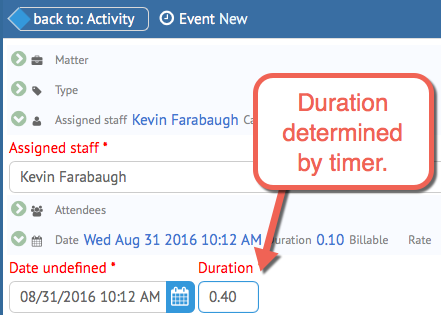 The Stopwatch allows you to multi-task effectively, replacing the need to open and time multiple Event windows. Additionally, the Multi-timer interface window can be relocated on the screen at will, even while running. Overall, the Stopwatch allows for seamless time tracking from dashboard to dashboard, so it should be utilized as much as possible to create accurate billable entries as needed.