You will notice that with HoudiniEsq build 2.0.482 and above, an indicator will display in all Matter-based dashboards. This is the Timeline feature, as shown below. The Timeline will also be shown in the Day Sheet report, in Reports.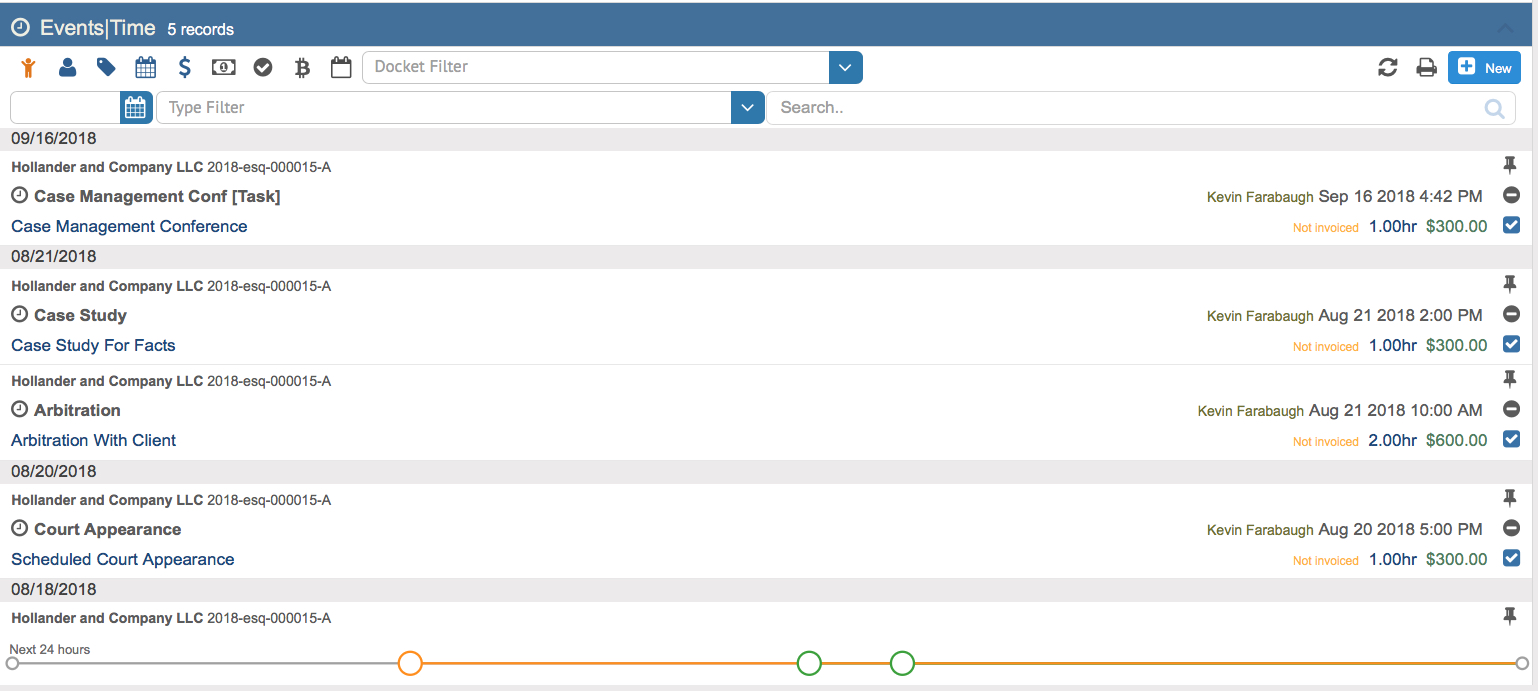 The HoudiniEsq Timeline will give you a visual representation of all Events in a 24-hour cycle, starting with the current time by default. This will allow you to keep track of your upcoming important events regardless of where you are working in a Matter. Placing your mouse over an Event will give you more information on that item, as shown below.

You also have the ability to move the 24-hour window shown in the timeline backwards or forwards by clicking the smaller circles at the left or right of the chart to go forwards or backwards, respectively. The time window will be listed at the left hand side of the timeline.

We hope this feature will allow you to keep better track of your events as you navigate HoudiniEsq.