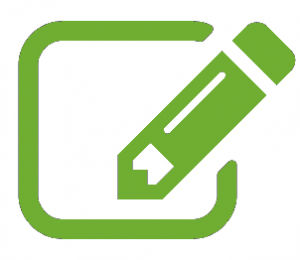 If you are an Admin user in HoudiniEsq 2.0, chances are you've seen this icon next to several selection fields in the application, including Type, Subtype and Status Code. This icon can also be seen in Demographics specific fields such as Court and County, as well as Staff Groups and Calendars. What this icon signifies is that the field can be edited.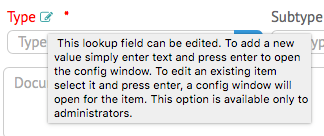 Whenever you find a field with this value, you can enter your desired value and press the Return key to bring up a form to add that selection to the list of values. To save the value, click the Checkmark at the top right of the resulting Configuration window. All users will then be able to select the value you add to the field. Below is an example of adding a Matter Type.

You can also select an existing option and press Return to edit or delete that value. To remove the value entirely, click the Minus [-] icon shown at the top, otherwise input the new value and press the Checkmark icon again.

Again, keep in mind that only Admin users will be able to make these changes. If you do not see the icon shown above, you do not have Admin privileges.